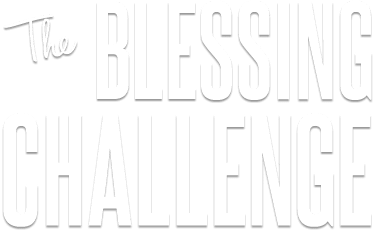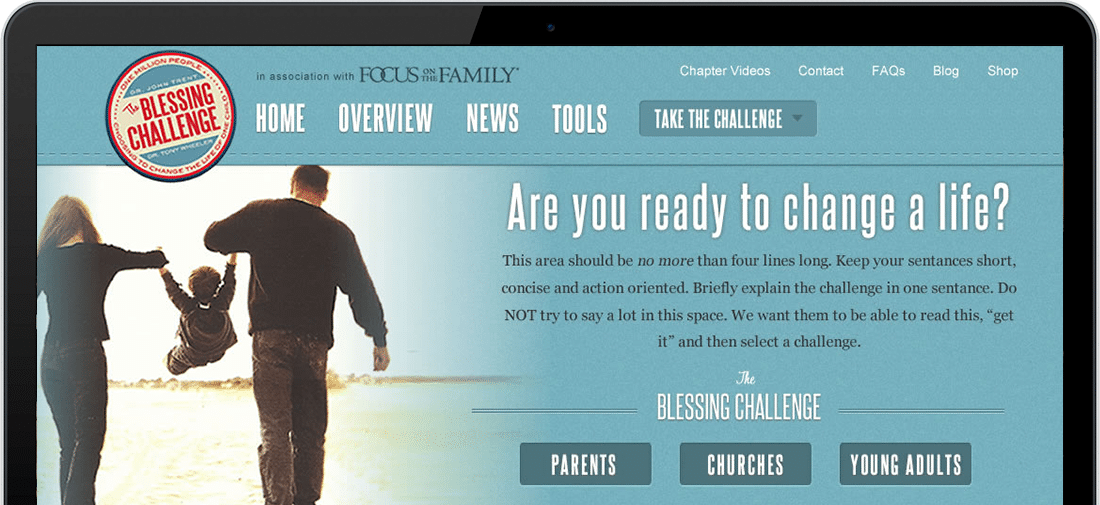 Branding, User experience, Visual design
The Blessing Challenge was created to compliment the best-selling book, The Blessing. The site gave readers a step-by-step guide using videos and interactive tools so they could create a customized blessing for someone they love.
I created the online brand, mapped out the user experience and delivered final designs.