User experience, Visual design, Specs
Clubhouse and Club Jr. are the #1 best-selling Christian magazines for children ages 7-12. Each magazine targets a specific age group and has its own website, but only one editor manages both sites.
The kid's magazine team wanted to redesign the websites to be more interactive and playful, but also increase the editorial efficiency, so they asked me to deliver on this challenge.
Wireframes
I met with the Clubhouse team several times in the beginning and throughout the life of the project to ensure the new website met their needs. From our meetings, I created user flows, site maps, and wireframes. The information architecture and wireframe design had an eye for publishing but also kept in mind how children use the web. To make it easier for the web editor, each site would reuse the same basic templates, but could be uniquely skinned high up at the category-level or down to the individual page view to reflect the appropriate branding.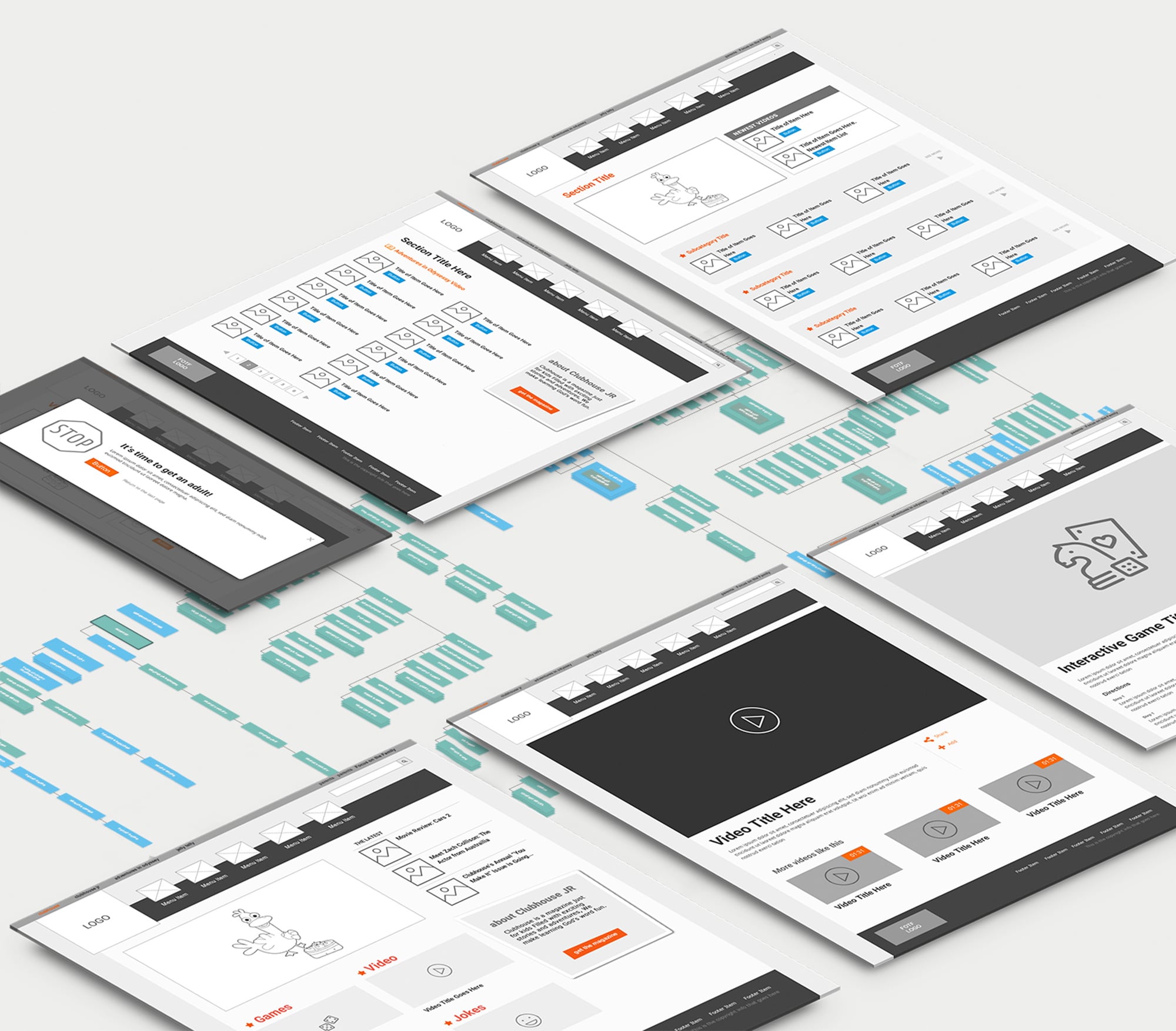 Final Designs
The new sites are bright and engaging. Activity-driven navigation with interactive elements that were clearly clickable made it easy for kids to explore and discover new content. Clubhouse also included character-based navigation which organized popular content from the magazine.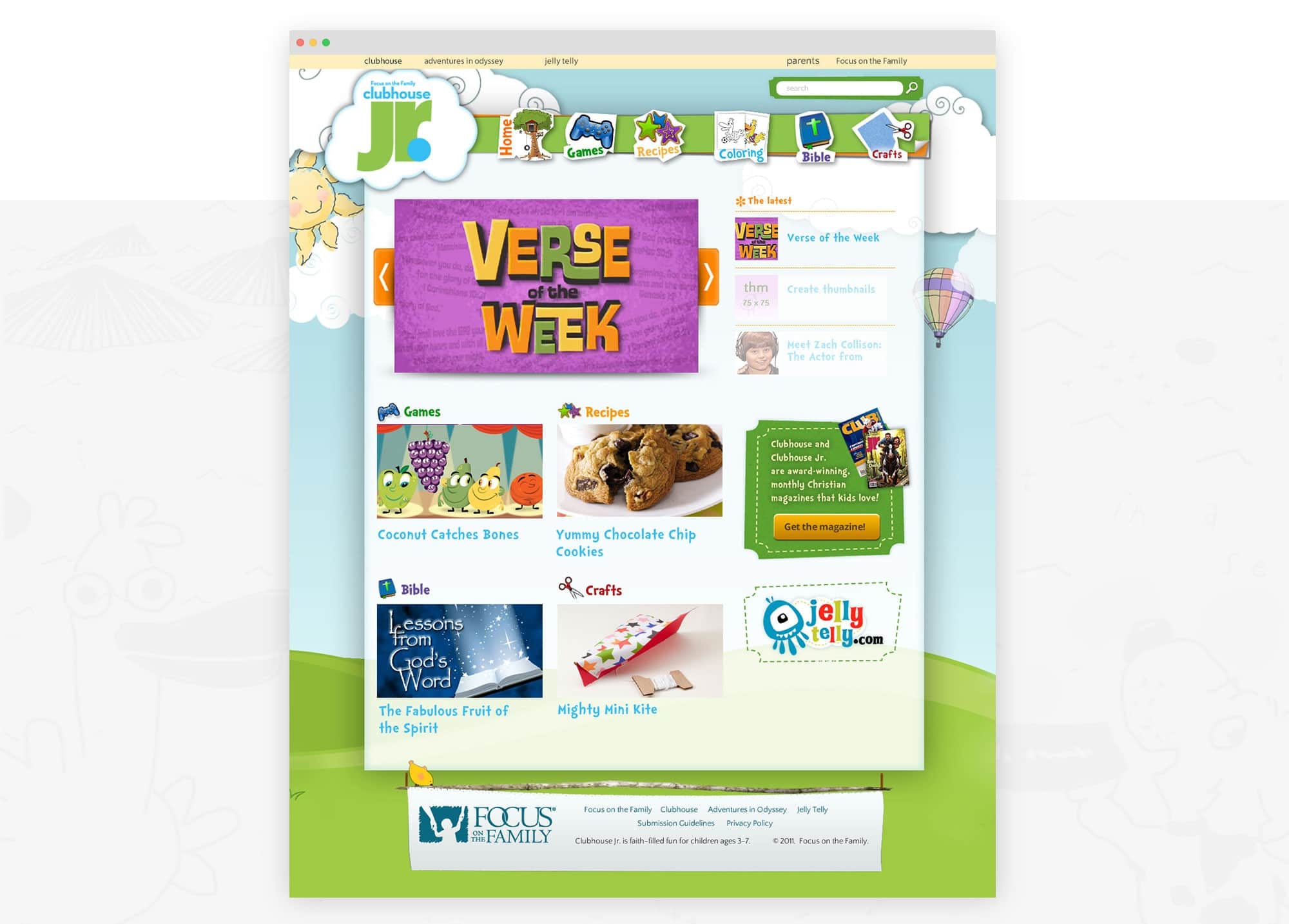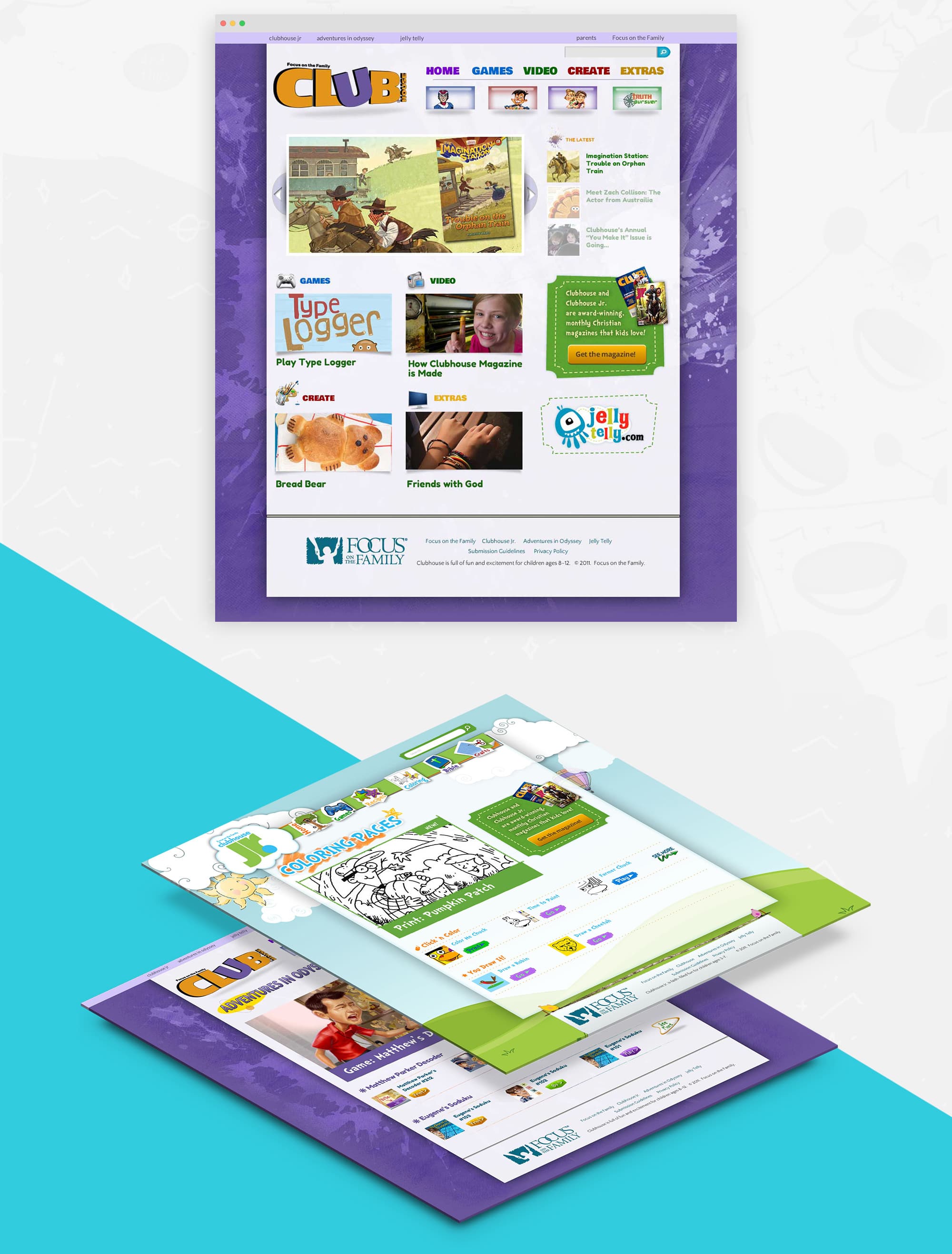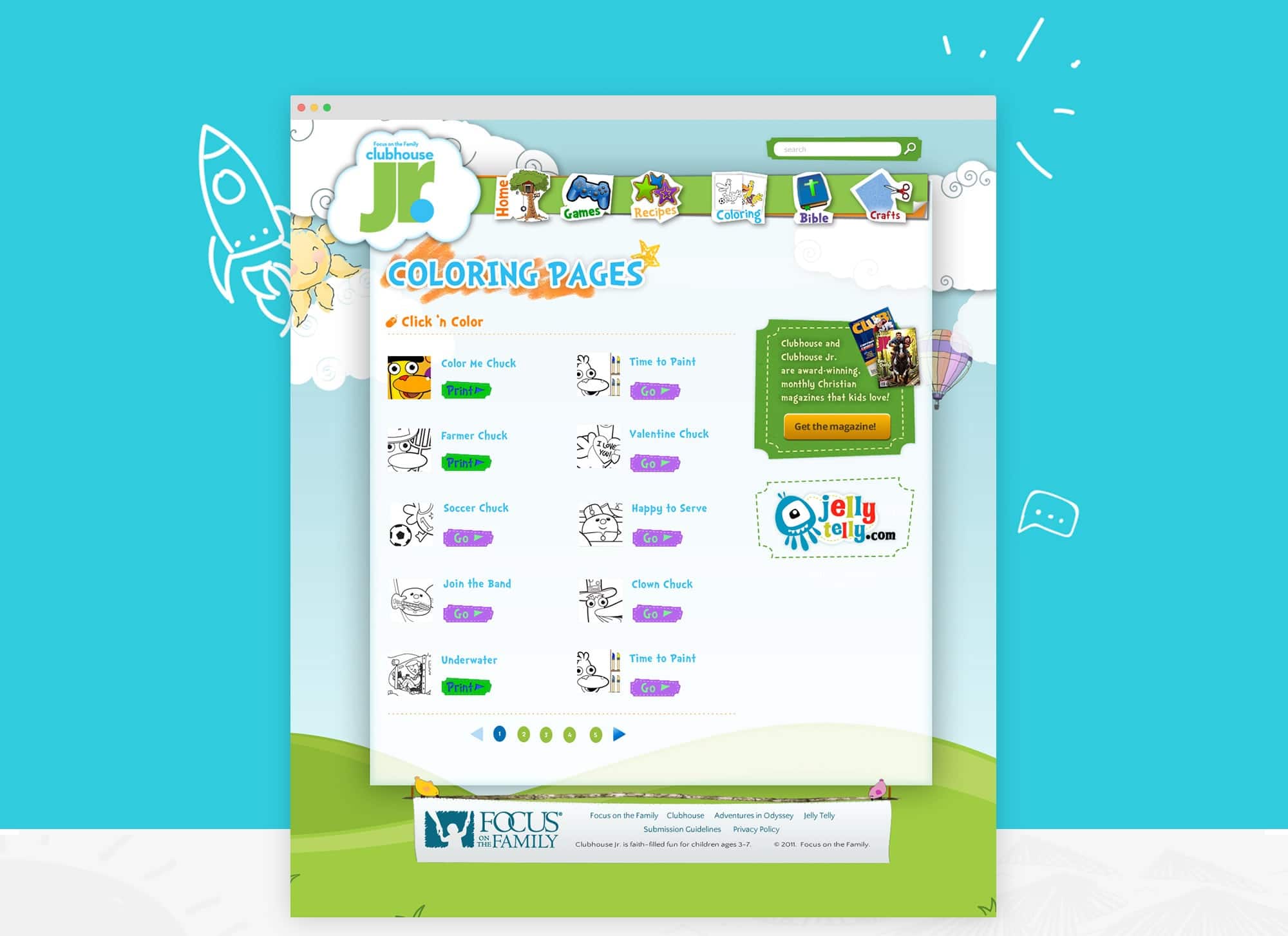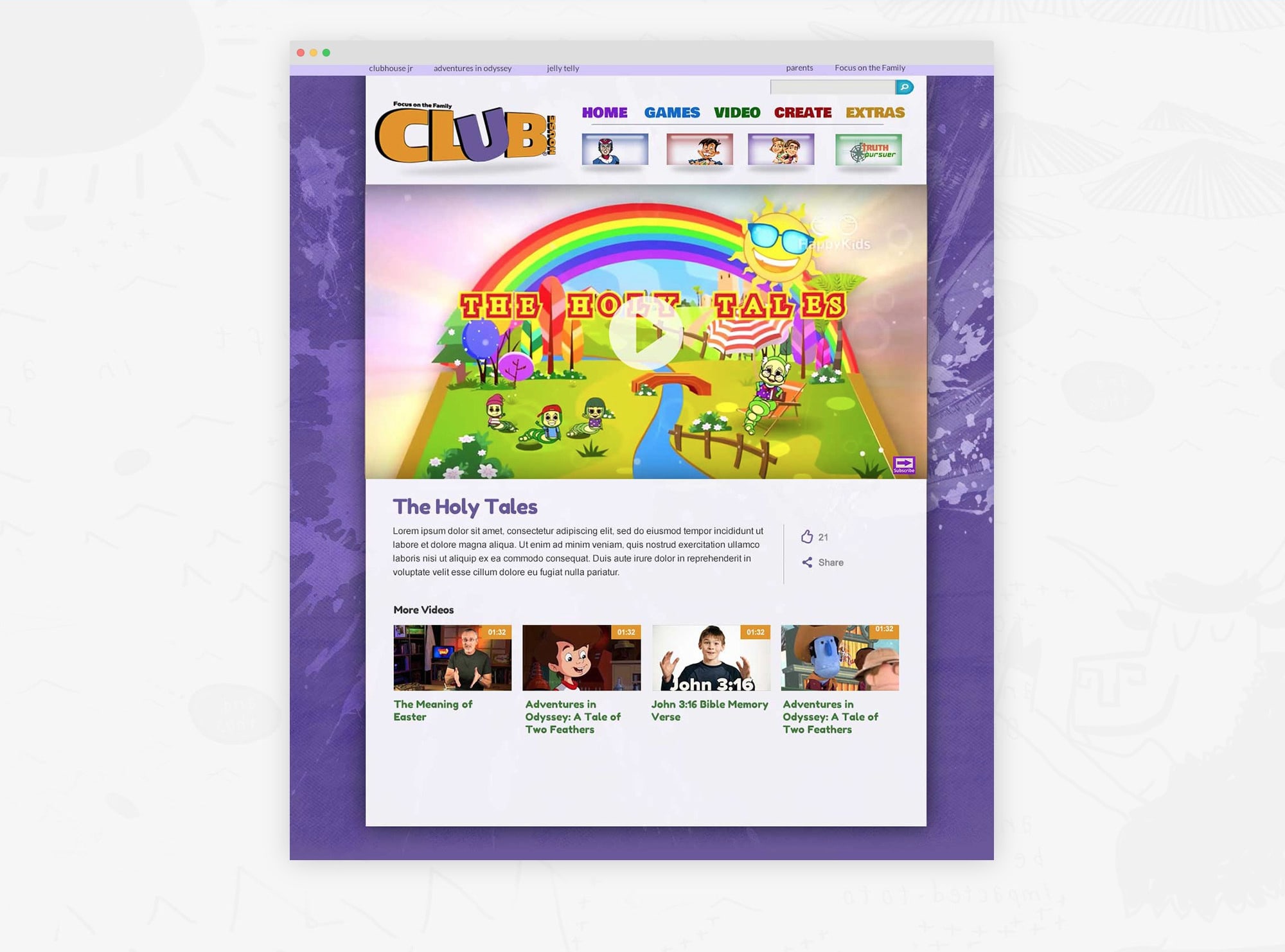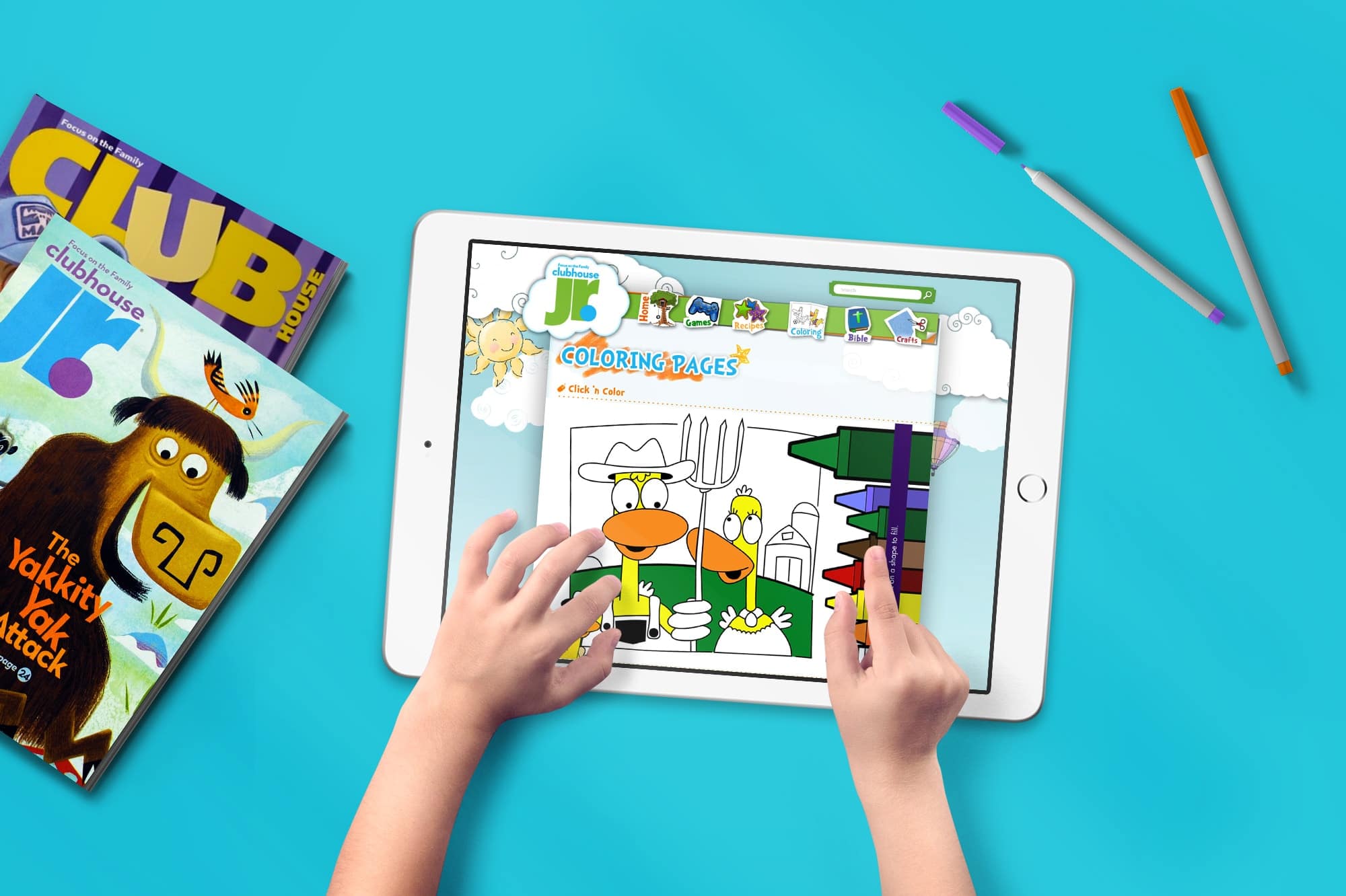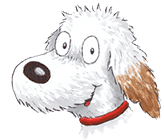 Functional Specs
I created detailed page and component specs to provide the developers with a clear understanding of page elements and their functions. Used in conjunction with the sitemap and user flow instructions, this document ensured we did not deviate from the overall strategic approach.
Move to magnify