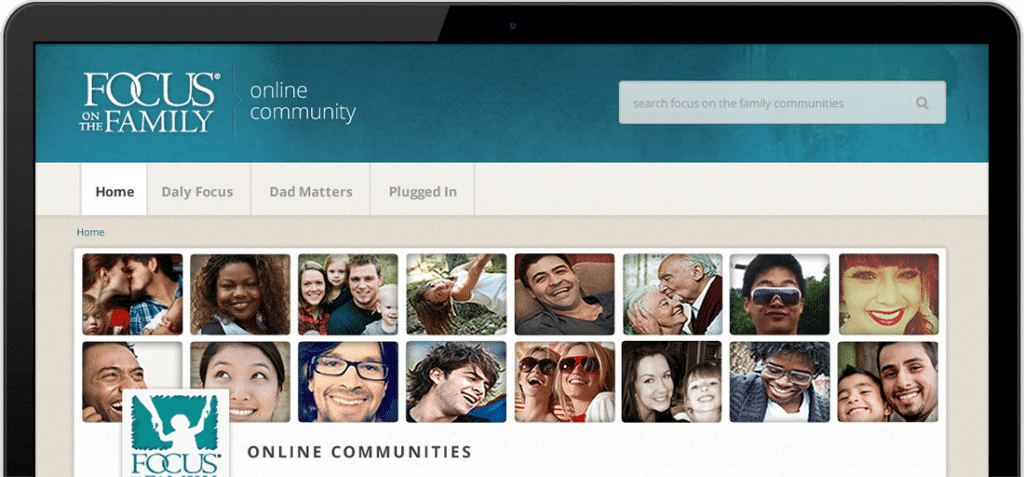 Branding, User experience, Visual design
Focus on the Family has several blogs that cover a range of topics from marriage and parenting to tips on dating and thoughts on how to navigate culture. In 2013, they wanted to widen their blog strategy and use the blogs to create an online community where users could play a more active role, adding their own insights and feedback on topics. FOTF selected a powerful social platform to drive the new online community strategy, and I was tasked with redesigning the out-of-the-box solution to improve the user experience.
One size doesn't fit all
Out of the box, the platform was pretty basic. Background headers remained static and unchanged across the site and the design made the site appear tired and dated.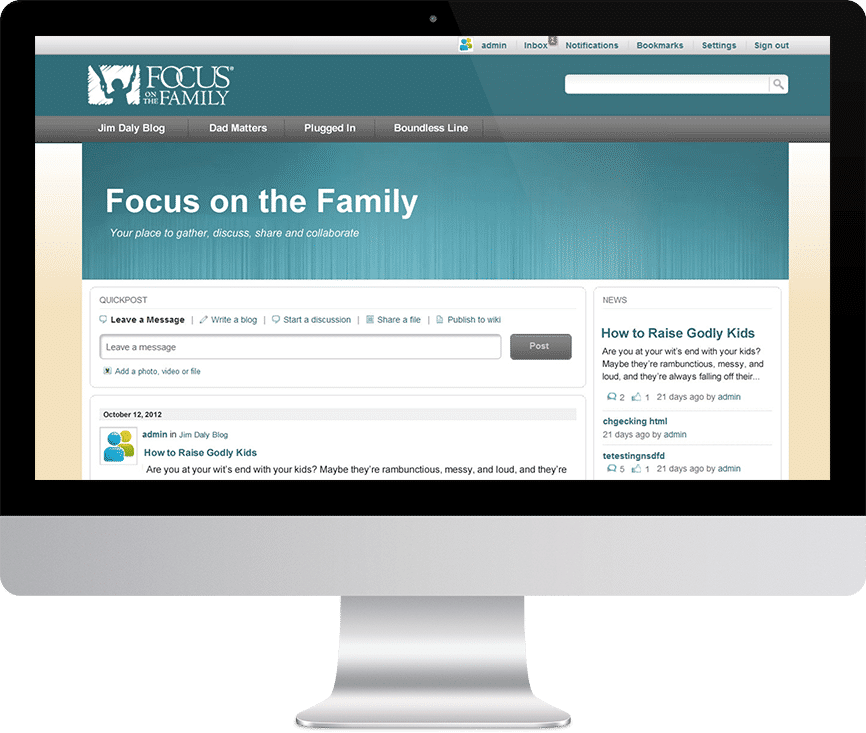 Creating a new visual language
Using Focus' core brand standards as a foundation, I created a visual styleguide specifically for the online communities reskinning the UI and all page templates.

Homepage
The homepage design was updated to reflect the most recent community activity, and the navigation included a social subnavigation.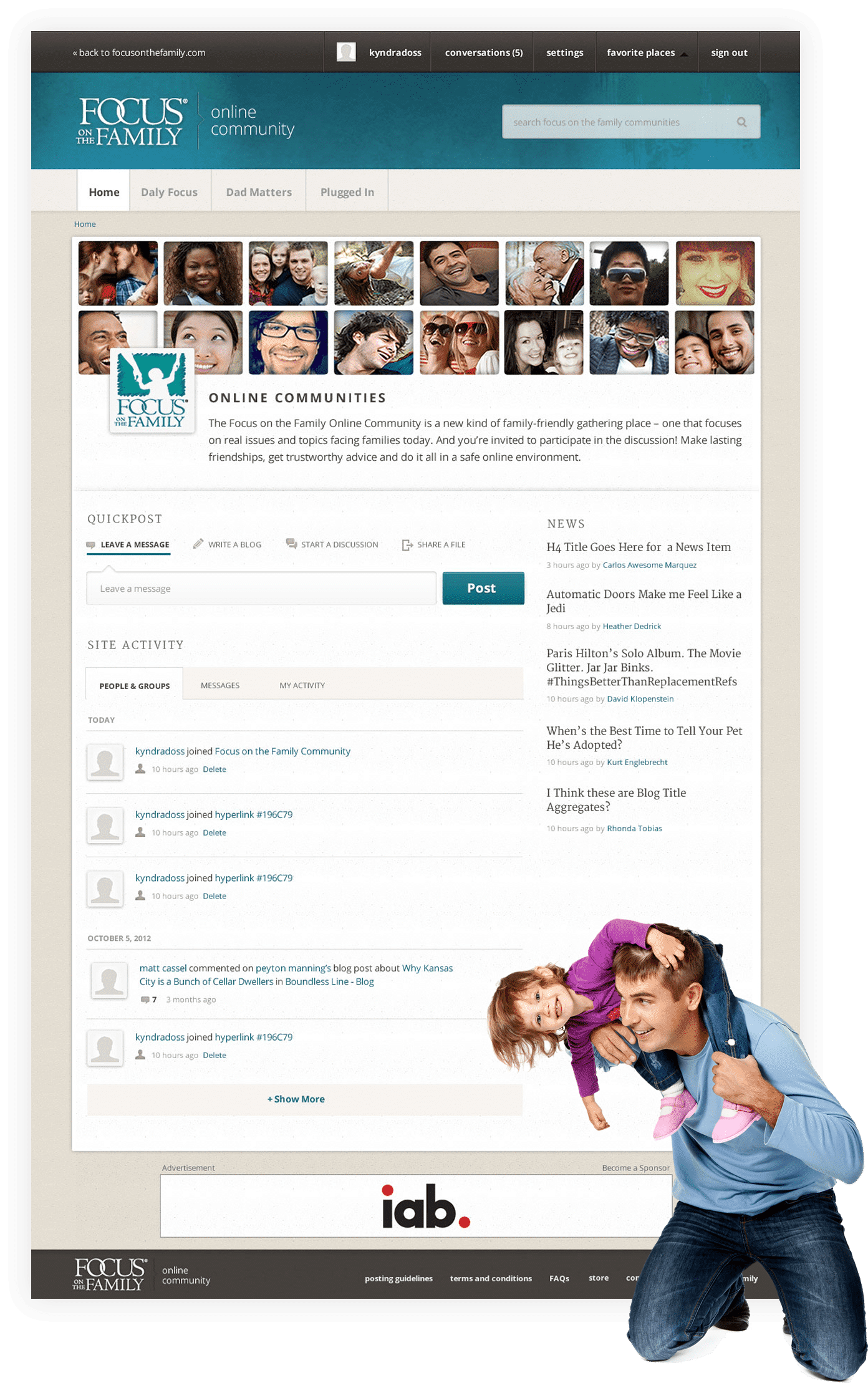 Unique branding
Each blog could reflect its own unique branding across page templates while connecting it to the larger, online community within Focus on the Family.