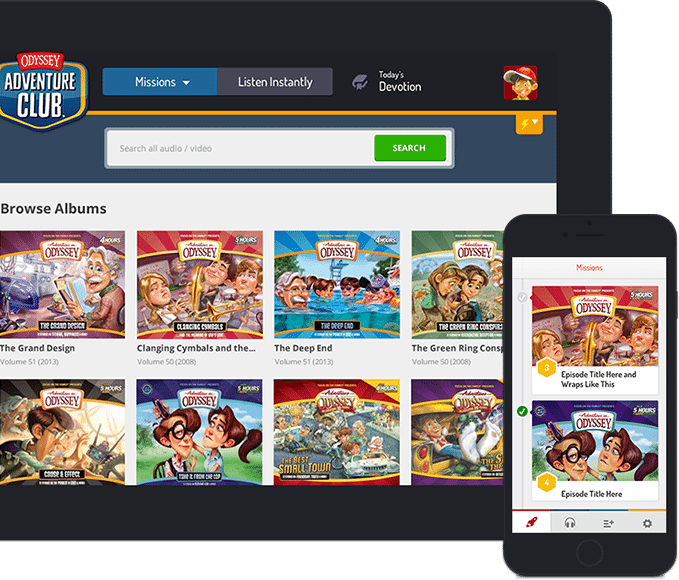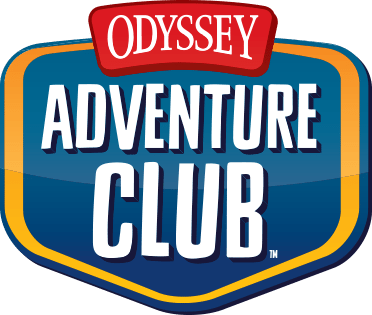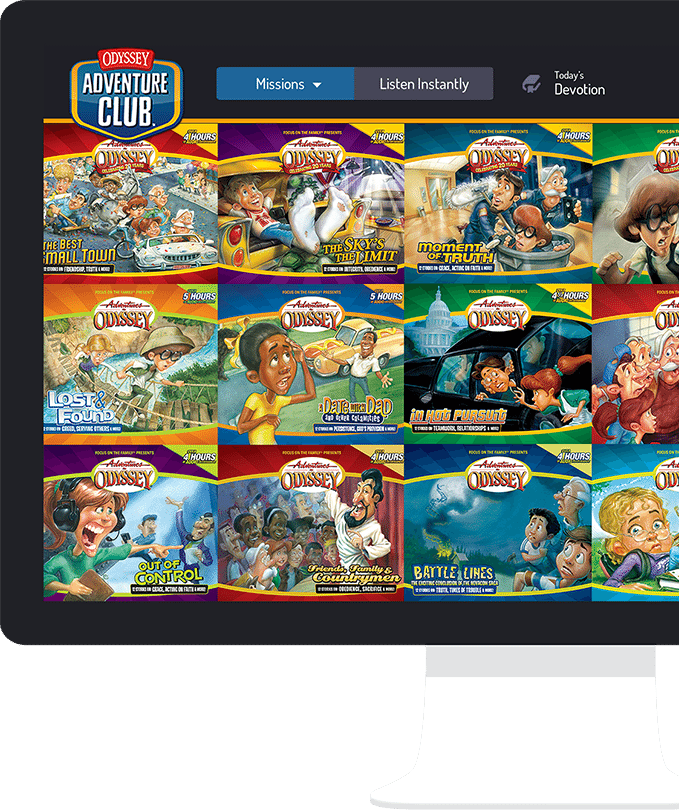 User experience, UI & Visual design, App design
Adventures in Odyssey is the #1 Christian radio drama in the US, with over 2 million listeners tuning in every week to hear the adventures of John Avery Whittiker and the gang.
Focus on the Family wanted to create a subscription based service for the radio drama called Odyssey Adventure Club. OAC would not only give users 24/7 access to over 800 audio episodes, but also include interactive learning activities and daily devotionals to encourage children's spiritual growth. They asked me to help them create a website and app to deliver the new subscription service.
Wireframes & User Flow
Working with the stakeholders, I created multiple user flows and wireframes to outline how the website and app would function.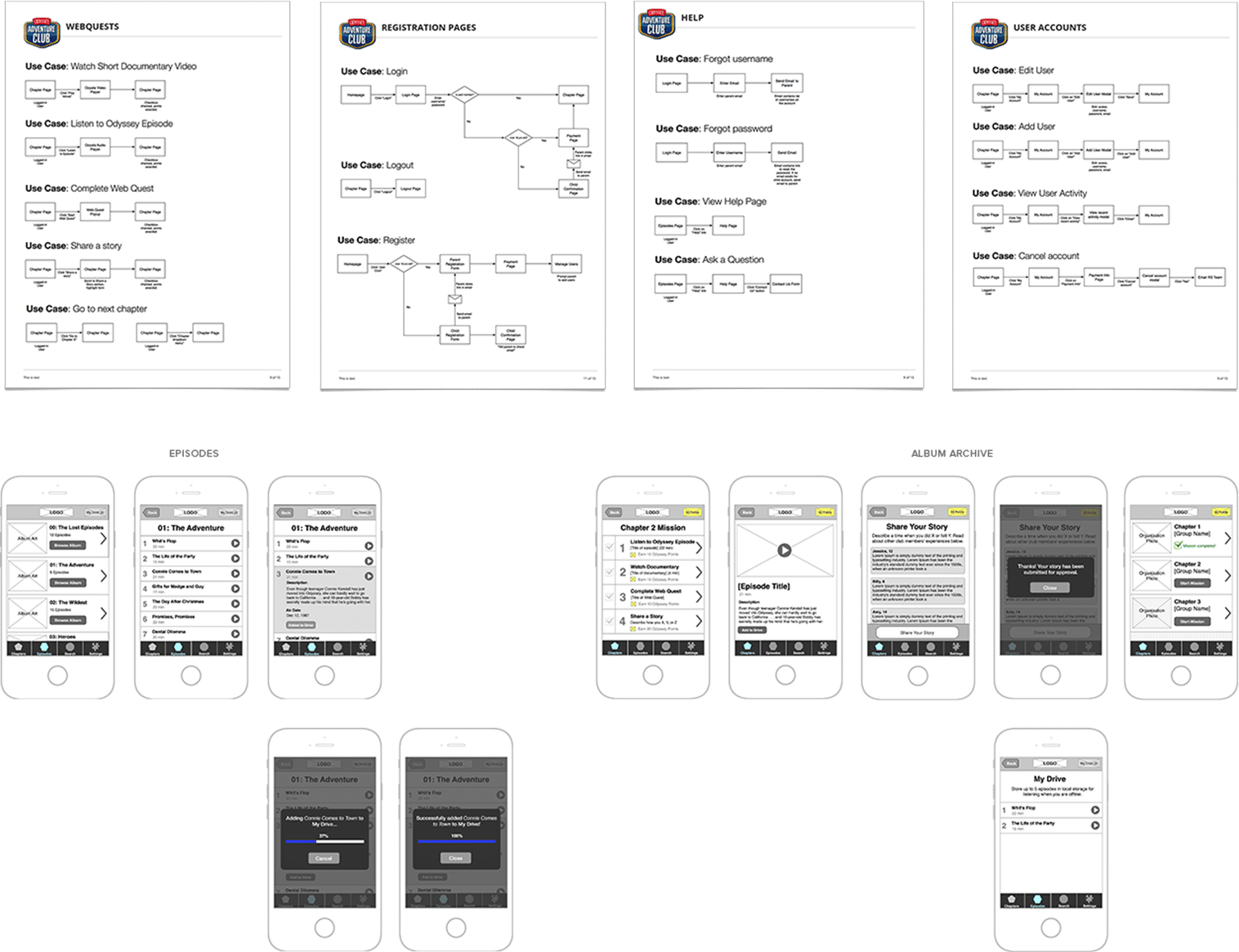 A New Look
I created a playful, fun experience for users that incorporated everyone's favorite characters.  A comprehensive styleguide and UI library helped developers stay consistent when coding both the website and the app.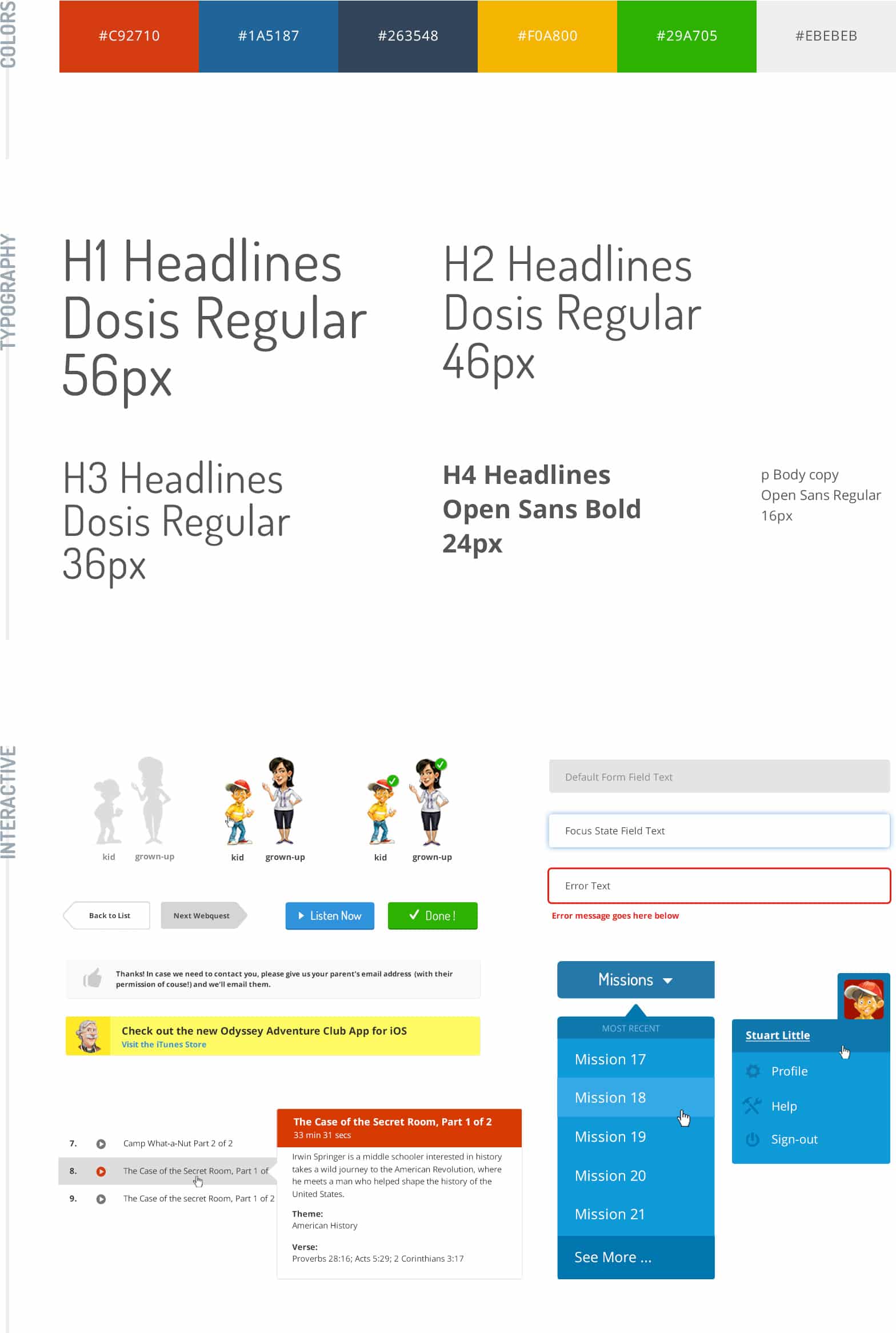 Final Designs
The final designs reflect an intuitive interface and sign-up process. A simplified navigation for logged-in users highlighted the two main offerings of OAC: the vast audio library and interactive webquest missions.  Each mission contained activities that children could complete to earn points.
The audio library featured a robust search and dropdowns and flyouts allowed users to see information about an episode before it was played.  Parents could also easily log in and manage their accounts and track their child's activity.